October 17, 2023
Periodmed's Ultrasound Products Featured at the 2023 South African Health Exhibition
Jiangsu Periodmed Medical Technology Co., Ltd. (hereinafter referred to as "Periodmed Medical") is a high-tech enterprise located in Xuzhou City, Jiangsu Province, China. Established in 2020, it is a subsidiary of Yonker Group. We are dedicated to the research, development, production, sales, and service of ultrasound diagnostic medical equipment to meet the requirement of medical industry for innovative and high-quality medical devices.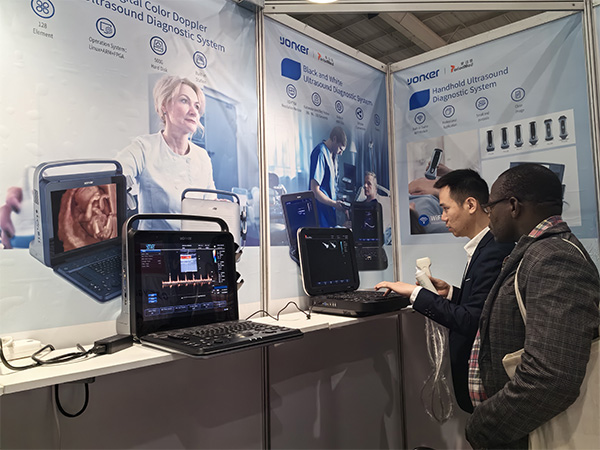 Technological Innovation and R&D Breakthroughs:
Periodmed Medical has achieved remarkable research breakthroughs in the field of medical imaging, leveraging a deep understanding of the medical field and technological innovation. Our team boasts extensive experience, and we are proud to announce that we hold 30 national technology patents, demonstrating our innovative capabilities in the medical equipment field. We focus on ultrasound products and solutions, covering both human and veterinary medical fields with diverse product models. Our product range includes laptop ultrasound diagnostic systems, full digital color Doppler systems, handheld ultrasound devices, and veterinary ultrasound. Our OEM/ODM solutions encompass services such as preliminary product research, mold development, injection molding, SMT assembly, production, quality inspection, aging testing, custom logo packaging, warehousing, and more.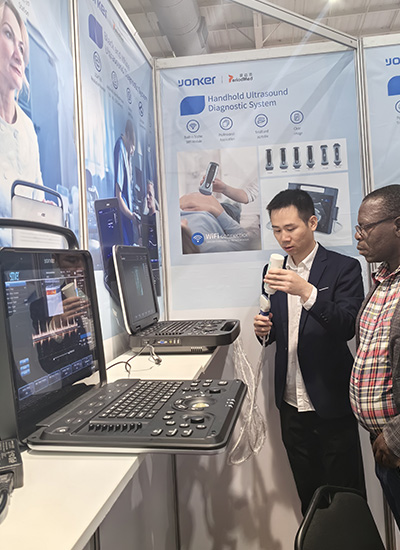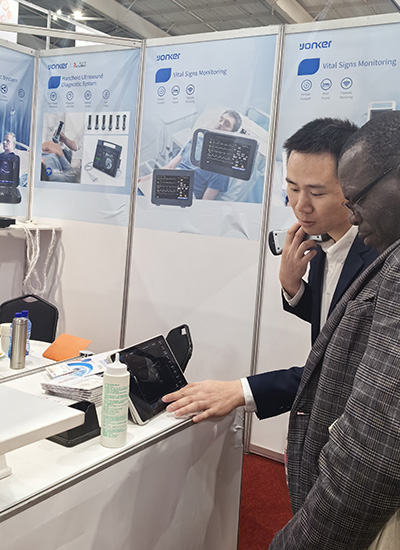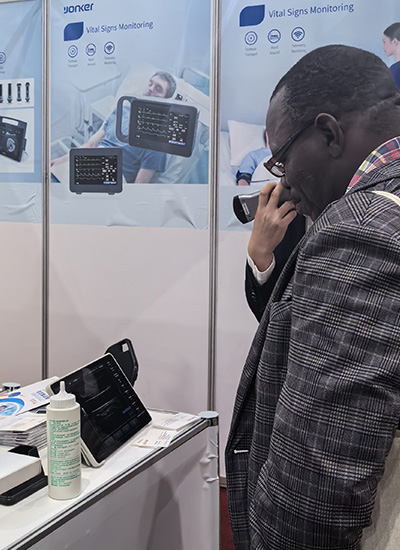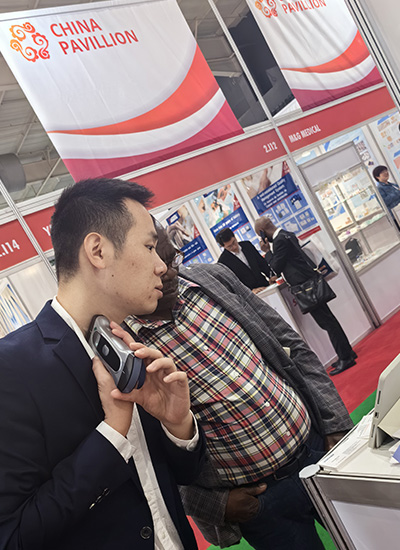 Improved Imaging Performance and Adaptive Technology:
Periodmed Medical's ultrasound machines and solutions incorporate advanced imaging technologies and the application of adaptive techniques to enhance image clarity and accuracy. This enable healthcare professionals to diagnose diseases more precisely and providing better medical services. Whether you focus on human or veterinary medicine, Periodmed Medical offers solutions to meet various clinical needs.
Comprehensive Ultrasound System Products and Solutions:
Periodmed Medical's product portfolio is not only versatile but also offers rich functionality. Our products and solutions encompass ultrasound machines and accessories, catering to the diverse requirements of different healthcare institutions and medical professionals. Whether you work in a fast-paced emergency room, clinical practice, or non-medical settings such as a farm, we have portable and accurate ultrasound diagnostic equipment models to meet your needs. Our various product models provide outstanding performance support to meet your professional requirements.
Based on strong support of Yonker Group, Periodmed Medical actively responds to the demands of the medical community, continuously improving our products and services to promote the development and innovation of medical diagnostics. We appreciate the trust and support of healthcare professionals and patients, and we will continue to work towards advancing the healthcare field.
Periodmed Medical has made significant progress not only in technological innovation but also in establishing a professional and dynamic team dedicated to patent development and dissemination, promoting the continuous development of the medical device industry. We believe that through ongoing collaboration and cross-industry exchange, we can provide more advanced medical equipment, improving the accuracy and efficiency of medical diagnostics.
Cross-Border Collaborations and International Technical Exchanges:
Periodmed Medical's team actively collaborates and exchanges knowledge with outstanding international technical team to achieve the latest global technology and knowledge. This cross-border collaboration not only promote ongoing innovation in our products but helps introduce international advanced clinical practices into the Chinese medical device market, elevating the standard of healthcare.
Support from Expert Advisory Teams and Clinical Physicians:
To ensure that our products meet clinical needs, we have engaged domestic and international experts and clinical physicians as consultants. They provide valuable insights and feedback for our research and development, ensuring that our products perform optimally in real medical environments.
Global Market Circumstance:
Periodmed Medical's products are widely distributed in Asia, Africa, Latin America, Europe, and the North America. We providing professional ultrasound medical equipment services to dozens of countries and regions worldwide, including the United States, Mexico, Honduras, Argentina, Brazil, Chile, Peru, Russia, Poland, Czech Republic, the United Kingdom, Serbia, Croatia, Australia, Egypt, Morocco, Kenya, Uganda, Tanzania, Zambia, Zimbabwe, Japan, South Korea, India, Turkey, Syria, Pakistan, and more. We are committed to offering the best medical solutions to global patients and healthcare professionals, improving healthcare standards and service quality.
Future Plan:
To further enhance customer experience and service coverage, Periodmed Medical plans to establish offices and branches in various provinces and cities in China to better serve domestic customers. Additionally, we plan to establish overseas local branches in Europe and India after 2024 to expand our international market influence further and promote advancements in global medical technology.
Periodmed Medical will continue to focus on product technological innovation, online and offline international cooperation and global expansion. Through comprehensive pre-sales and after-sales services, continuous innovation and iteration, we aim to bring further advancements to the healthcare field. We look forward to exploring the limitless potential of medical technology in collaboration with more partners and customers in the future.
If you have any questions or need more information about Periodmed Medical's products and services, please feel free to contact our team. We look forward to providing you with the best medical ultrasound technology support.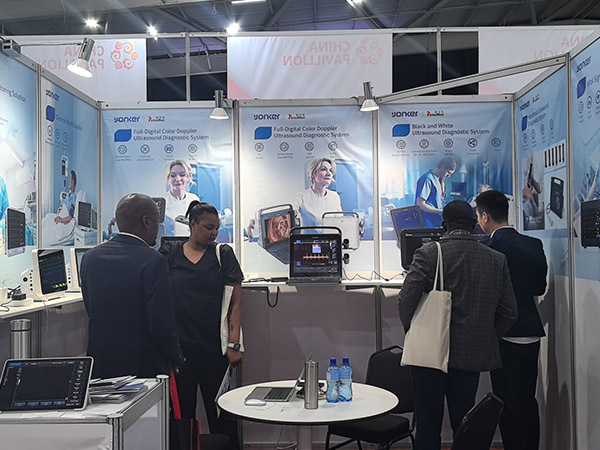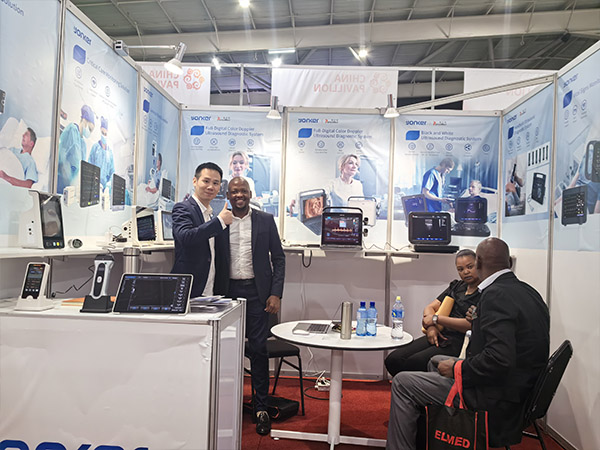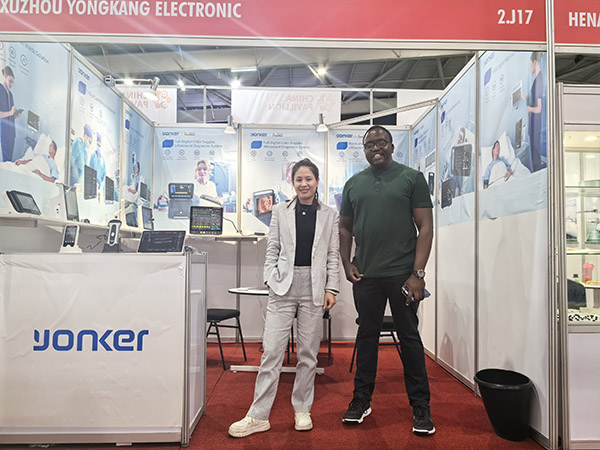 Headquarters Address: 13th Floor, Building C1, Mingyang Square, Software Park,
Economic development District, Xuzhou
Factory Address:Building No.9, Area B, Dian Dian Industrial Park, Xuzhou Industrial Zone, Jiawang District, Xuzhou City, Jiangsu Province
Overseas Periodmed Ultrasound Medical Official Email: [email protected]
Periodmed Ultrasound Medical Official Website:www.periodmed.com
Sales Hotline:+86 516 68910108 (Domestic Medical)
+86 516 68910109 (Overseas Medical)
WhatsApp: +86 15005204265